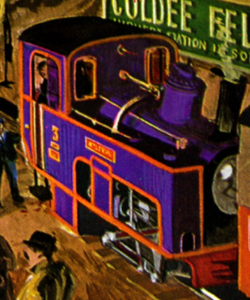 Wilfred
Number: CFR 3
Builder: Swiss Locomotive and Machine Works
Built: 1899
Arrived on Sodor: 1900
Gauge: 2ft 7 1⁄2in
Configuration: 0-4-2RT
Wilfred is the third mountain engine on the Culdee Fell Railway. Like the other mountain engines, he has his own coach used for passenger services.
Bio
Persona
Livery
Trivia
Ad blocker interference detected!
Wikia is a free-to-use site that makes money from advertising. We have a modified experience for viewers using ad blockers

Wikia is not accessible if you've made further modifications. Remove the custom ad blocker rule(s) and the page will load as expected.