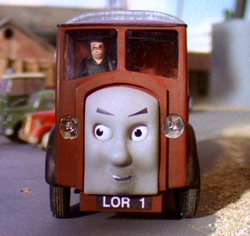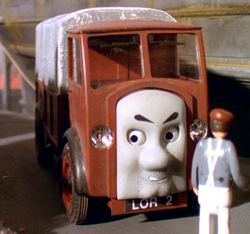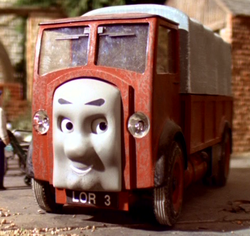 The Horrid Lorries
Registration Numbers: LOR 1, LOR 2 and LOR 3
Class: Foden OG lories
Builder: Foden Trucks
Built: 1956
Arrived on Sodor: 1956
Scrapped: 1957
Drivetrain: 4WD
The Horrid Lorries, individually referred to as Lorry 1, Lorry 2 and Lorry 3, were three small lorries who briefly worked on Sodor.
Bio
Persona
The Lorries were pompous, mean, and rude towards the engines. They believed that the railway was inferior to the roadways, and also enjoyed teasing the engines' for their appearances and stealing their jobs.
Livery
The Horrid Lorries were painted a brownish-red. They sometimes hadgrey tarpaulins over their beds.
Trivia
Ad blocker interference detected!
Wikia is a free-to-use site that makes money from advertising. We have a modified experience for viewers using ad blockers

Wikia is not accessible if you've made further modifications. Remove the custom ad blocker rule(s) and the page will load as expected.